OUR MISSION IS SIMPLE
Create JOY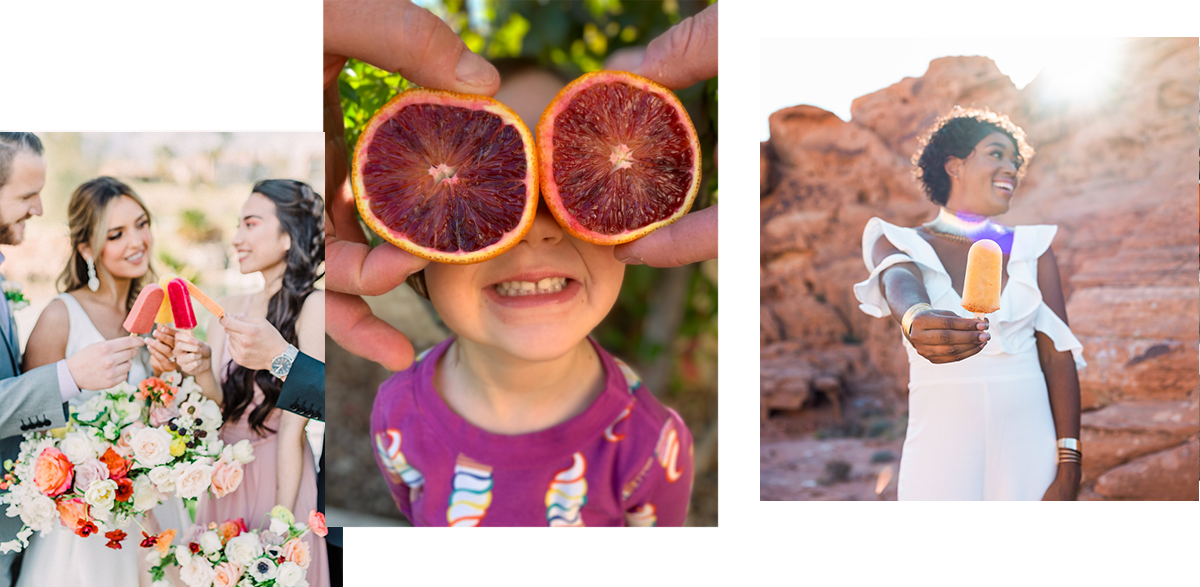 Premium fruit and cream pops handcrafted in small batches in Las Vegas. We prioritize locally sourced, organically grown ingredients and fair-trade practices. Get our pops where you live! We now happily offer U.S. shipping. Local? If you're in the Las Vegas valley, we offer local pick-ups or delivery and we're carried at lots of cool places. We also offer full service catering experiences.
OUR ingredients
We are committed to supporting small, local farms and businesses that produce their products responsibly and sustainably. When we can't source locally (because not everything grows in the desert), we work with top-notch producers locally and regionally to ensure we have the freshest and highest quality ingredients.
Our Story
We're inspired by the local farmers, the artisans, the community builders, the dreamers; and our pops embody those creative, whimsical spirits. They are handmade to enjoy after a hard day's work, to celebrate life's biggest moments or while dreaming of leaving the world better than you found it. Above all else, we craft to pursue our ultimate mission: to create moments of JOY for each and every one of you.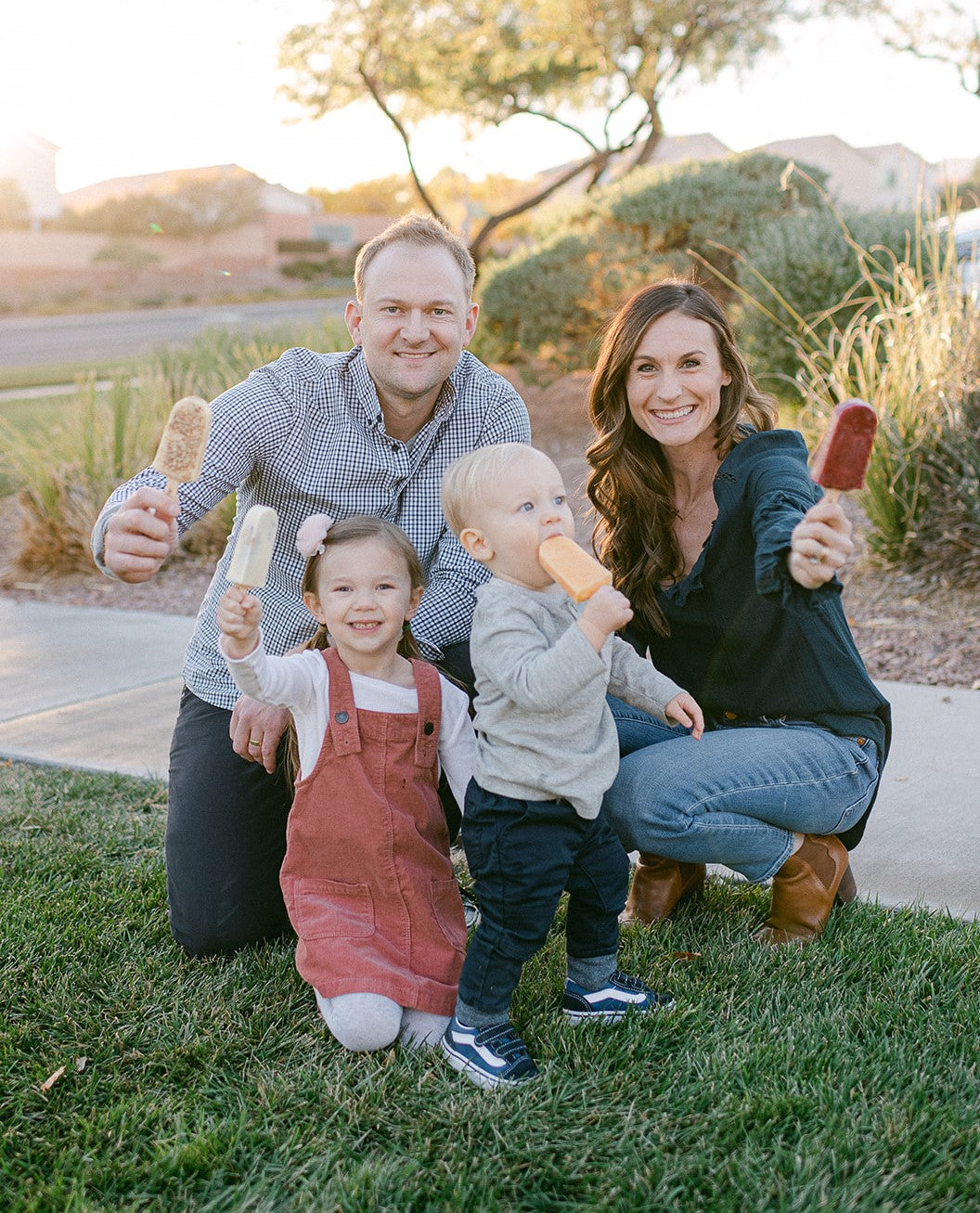 From OUR FAMILY
We started The Joy Pop Co to combine our love of fresh, local foods with our favorite meal…Dessert! Inspired by the local farmers markets in California, Brian left his corporate job in the food industry and we moved back to Kayla's hometown of Las Vegas to offer a seasonally inspired menu with a commitment to quality ingredients and community partnerships.